To celebrate the fiftieth anniversary of the first edition of psychiatrist and psychotherapist Massimo Fagioli's first book Death Instinct and Knowledge (Istinto di Morte e Conoscenza), the Fondazione Massimo Fagioli is hosting an International Scientific Conference on Human Birth Theory and its psychiatric and socio-cultural implications.
The conference will be held in Rome on November 18 and 19 2022 at the Teatro Olimpico, Piazza Gentile da Fabriano 17.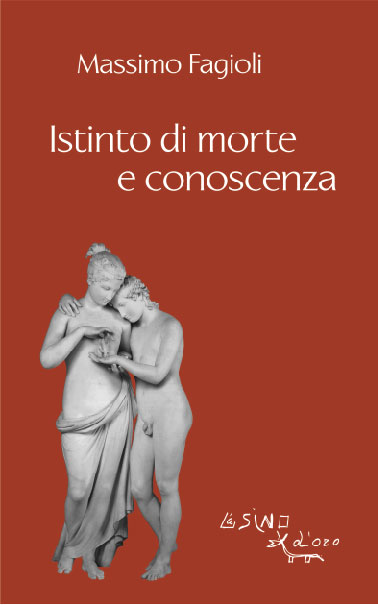 The conference will take place via livestream, and with simultaneous translation into English. In addition, an online contribution session is scheduled to take place.
The two days will see alternating spaces dedicated to presentations of experts' papers, presentations of contributions on related topics, interventions by associations such as Netforpp and testimonies by notable members of the world of culture and journalism.
Professor César A. Alfonso will give a lecture on 'Architecture: Psychoanalytic Insights on the Aesthetics of Living Spaces and Social Responsibility'. Professor Paolo Girardi will speak on 'La criticità del paradigma biologico' (The criticality of the biological paradigm) while Johanna E. Chambers will give a lecture on 'The Modern Opioid Epidemic: An Example of the Intersection of Human Birth Theory and Attachment Theory'. Professor Lugi Cancrini will also participate with a lecture on 'I cambiamenti rivoluzionari nella psicoterapia degli ultimi 50 anni' (Revolutionary Changes in Psychotherapy in the Last 50 Years).
Two panel discussions are scheduled: 'La psicoterapia dinamica alla luce della teoria della nascita: un confronto internazionale' (Dynamic psychotherapy in the light of Human Birth Theory: an international comparison)' and 'Pensiero non razionale e identità umana' (Non-rational thinking and human identity).
Sabrina Alfonsi, Councilor for Agriculture, Environment and Waste Cycle, and Daniela Spinaci, President of the Equal Opportunities Commission (Municipio I, Central Rome) will be in attendance, and Marta Bonafoni, councilor of the Lazio Region, will also speak.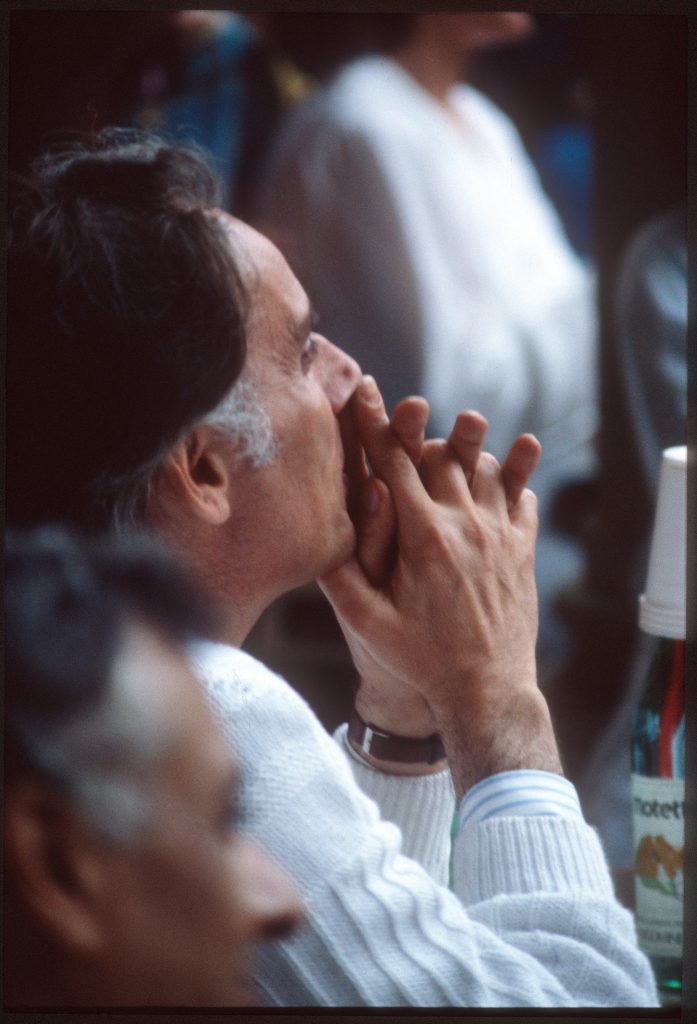 The Fondazione Massimo Fagioli is a Third Sector organization that was recently established in Professor Fagioli's honor with the aim of disseminating his theoretical thought in various fields and contributing to the preservation and protection of all his works. Through this event, the Foundation wishes to host the first important international discussion to deepen and share the scientific scope of the psychiatrist's theoretical work with scholars and experts.
In Death Instinct and Knowledge, Massimo Fagioli expounds on the discovery of the dynamics of human birth as a foundational neurobiological event of mental reality: the onset of thought as a biological reaction of the new-born child to the stimulus of light on brain substance through the retina.
In the book, which speaks for the first time in history of 'disappearance fantasy' and 'annulment pulsion', the psychiatrist investigates birth, the development of the psyche, the birth of human thought and the conditions that lead to mental illness, laying the foundations for the cure of the psychopathological dynamics of the human mind.
The first of the four volumes that laid the foundations for Human Birth Theory and from which numerous other publications that elaborated on the theory originated, Death Instinct and Knowledge burst onto the scene of organicist psychiatry in 1972 and dismantled Freudian psychoanalysis by founding an original psychodynamic psychotherapeutic approach based on the interpretation of dream images.
The central focus of the conference is therefore Massimo Fagioli's Human Birth Theory, its implications for the study and cure of mental illness, and its significance in the socio-cultural field for the new anthropological vision it proposes.
The conference will be attended by psychiatrists and psychotherapists, researchers from Italian and international institutions, as well as academics in the fields of art, history, philosophy and education.
The theory that is formulated in the five chapters that structure the book embraces many areas of knowledge and has significant cultural repercussions in social, political, cultural, philosophical, educational and economic spheres.
The Conference will take place over two days around three thematic areas divided into: Invited Papers, Roundtables, and in-depth sessions divided into a series of contributions and posters.
It will be held at the Teatro Olimpico in Rome and livestreamed with simultaneous translation into English. Pre-recorded contributions will be published on the conference website the same day.
Psychiatry, psychotherapy, developmental psychology
Neonatology and bioethics
Socio-cultural contexts and implications
Psychiatry, psychotherapy, developmental psychology
Invited Papers
La criticità del paradigma biologico (The Criticality of the Biological Paradigm)
The Modern Opioid Epidemic: An Example of the Intersection of Human Birth Theory and Attachment Theory
I cambiamenti "rivoluzionari" nella psicoterapia degli ultimi 50 anni (Revolutionary Changes in Psychotherapy over the last 50 years)
Roundtables
Dynamic psychotherapy in the light of Human Birth Theory: an international comparison
Contribution Topics
Psychiatry as psychotherapy
The psychopathology of the unconscious
Human identity and its development
The therapist's identity
Death instinct and psychosis
Developmental psychopathology
Biology and the death instinct
Neonatology and bioethics
Socio-cultural contexts and implications
Luigi Cancrini is a psychiatrist and psychotherapist with psychoanalytic and systemic training. In the 1970s he founded the Centro Studi di Terapia Familiare e Relazionale (Center for the Study of Family and Relational Therapy), one of the most important schools of psychotherapy in Italy, of which he is still President. His research was developed in the climate of cultural battles against the marginalization of the differently abled in schools (separate and special classes), in psychiatry (psychiatric hospitals), and in the field of addiction and antisocial behavior (prisons). He has continued to deal with this by linking diversity manifestations to the person's disadvantage and by attempting to expand the boundaries of psychotherapeutic practice. He has also proven an ongoing commitment to the recognition of its importance on a political and educational level.
Luigi Cancrini
Psychiatrist and psychotherapist
Dr. Chambers is an Associate Professor of Clinical Psychiatry and Clinical Obstetrics and Gynecology at the Indiana University School of Medicine. She is also Vice Chair for Education in the Department of Psychiatry at Indiana University School of Medicine. She has an interest in the neurobiology of attachment. She works with the perinatal population with an emphasis on women with substance use disorders, using Attachment Theory as a basis for treatment.
Joanna E. Chambers
Psychiatrist and psychotherapist
Professor Paolo Girardi is one of the leading experts in Italian psychiatry. He began his career as a researcher in 1980 at the Sapienza University of Rome, where he also lectured from 2002 to 2018. Since October 2010, he has been the director of the Psychiatry Specialization School within the Faculty of Medicine and Psychology at the Sapienza University of Rome, as well as Director of the Psychiatry Multispecialty Department (U.O.C.) at the Sant'Andrea Hospital. Professor Girardi's scientific studies focus on multiple areas of research: Clinical Psychiatry, Depression, Personality Disorders, Psychotic Disorders and Eating Disorders, Dementia and Double Diagnosis, Suicide, Psychopharmacology, Biological Psychiatry, Medical Psychology and Psychometrics. He has published his ongoing research in national and international journals, and he also has to his credit a wealth of teaching activity in CME training and refresher courses.
Paolo Girardi
Psychiatrist
Dr Natalia Solovieva is a Charted Counselling Psychologist and Psychodynamic Psychotherapist registered with BPS (British Psychological Society) and BACP (British Association for Counselling and Psychotherapy). She is an accredited psychotherapist registered with the Health and Care Professions Council (HCPC) and holds a Doctorate in Counselling Psychology. She works an lives in London, UK. She specialises in psychodynamic psychotherapy and psychoanalysis. She has over 20 years' experience working in NHS, voluntary and private sectors, practicing in UK and abroad. She specialises in working with eating disorders, depression, anxiety, sexuality, infertility, complex trauma, personality disorders and psychosis. She works with adult individuals, couples and groups. For the past six years her interest has also been in working with groups of professionals in NHS and private settings offering them Reflective Practice. She was a visiting lecture at University of East London and currently is a visiting lecturer at the Institute of Group Analysis.
Natalia Solovieva
Psychologist and psychotherapist
Eirini Karyotaki is an Associate Professor of Clinical Psychology at the department of Clinical, Neuro- and Developmental Psychology, VU Amsterdam (VUA). Her research focuses on examining the effectiveness of psychotherapy in treating depression, with a special interest in alternative intervention delivery modes like digital interventions and task-sharing. Her research has focused on novel ways of analysing individual patient data to answer questions such as who benefits most from what type of treatment (precision medicine). Dr. Karyotaki has specialised in conducting systematic reviews, including conventional and individual participant data meta-analyses, but also has performed epidemiological, effectiveness, and implementation research. She has been involved in several international projects, such as the WHO World Mental Health International College Student (WMH-ICS) Initiative and the development of treatment guidelines, such as the World Health Organization (WHO) Mental Health Gap Program (2016 & 2022). Along with research, Dr. Karyotaki is the director of the research master's programme in Clinical and Developmental Psychopathology (VUA) and a lecturer in systematic reviews, diagnostic interviewing, and writing and presenting courses. She has (co) authored more than 100 peer-reviewed papers (see here).
Eirini Karyotaki
Assistant Professor of Clinical Psychology
César A. Alfonso, M.D. is Clinical Professor of Psychiatry at Columbia University in New York, Adjunct Professor of Psychiatry at Universitas Indonesia in Jakarta, and Visiting Professor of Psychiatry at Universiti Kebangsaan Malaysia in Kuala Lumpur and at the Prince of Songkhla University in Thailand. Professor Alfonso is a Past President of the American Academy of Psychodynamic Psychiatry and Psychoanalysis. He has chaired the Psychotherapy Section of the World Psychiatric Association for the last 6 years and serves on the Council of the International Federation for Psychotherapy. He is a Distinguished Fellow of the American Psychiatric Association, and a Fellow of the American Academy of Psychodynamic Psychiatry and Psychoanalysis, Academy of Consultation-Liaison Psychiatry, and of the New York Academy of Medicine. Professor Alfonso is the Editor-in-Chief of the journal Psychodynamic Psychiatry. César A. Alfonso, M.D
César A. Alfonso
Psychiatrist and psychotherapist
Formerly Professor of Contemporary History at the Sapienza University of Rome, Professor Piero Bevilacqua has taught at the Universities of Salerno and Bari, and the University of Gastronomic Sciences in Pollenzo. He discussed the history of the South in Breve storia dell'Italia meridionale (Donzelli 1993), and edited Storia dell'agricoltura italiana in età contemporanea (Marsilio, 3 vols. 1989-1991). His other works include Venezia e le acque (Donzelli, 1995), Pasolini. L'insensata modernità (Jaca Book, 2014), Felicità d'Italia (Laterza 2016) and Ecologia del tempo (Castelvecchi, 2018).
Piero Bevilacqua
Professor of Contemporary History
Nicoletta Lanciano holds a degree in Mathematics with a minor in teaching. She defended her first thesis on Teaching Astronomy in Europe at the University of Geneva. She teaches Science Education at the Sapienza University of Rome and researches methods of teaching and learning in astronomy and geometry. Her pedagogical experience includes the development of courses and tools for teaching outside the classroom, in the city and in nature. She is responsible for the national MCE (Movimento di Cooperazione Educativa) research and training group "Pedagogia del Cielo" and is the organizer of the International Globolocal Project, which is focused on the democratic and inclusive use of the world map. She is a member of the Board of the Società Italiana di Archeoastronomia (Italian Society of Archeoastronomy), has authored various texts and articles, and has contributed to national and international conferences.
Nicoletta Lanciano
Professor in Science Education
M.D. Annelore Homberg Ph.D. completed her Medical degree at the Heinrich Heine University Düsseldorf in 1998. A fellow of the German National Merit Foundation, she specialized in psychiatry at the Sapienza University of Rome and registered as a psychotherapist in 1989. From 1993 to 1996, she completed her PhD in "Scienze delle relazioni umane" (Sciences of Human Relations) at the University of Bari and the Sapienza University of Rome. She gained clinical experience in Lazio Mental Health Departments and has practiced privately since 1989. Between the years 1981 and 1988 she co-founded the Rivista di psicologia dell'Arte and the Centro studi per l'arte visiva Jartrakor in Rome. Since 1991 she has been the editor of the psychiatry and psychotherapy journal Il sogno della farfalla. From 2004 to 2012 she lectured for the Pari Opportunità (Equal Opportunities) course at the University of Foggia and lectured in General Psychology at the D'Annunzio University of Chieti-Pescara. She has been the President of the European Network for Psychodynamic Psychiatry (Netforpp Europa) since 2014 and has had numerous publications and translations in the fields of psychodynamic psychiatry, the history of psychiatry, and the psychology of art. She lives and works in Rome.
Annelore Homberg
Psychiatrist and psychotherapist
Manuela Sanna, born in Naples in 1959, directs the CNR's Institute for the History of Philosophical and Scientific Thought in the Modern Age. She studies modern historical-philosophical culture, in particular through the concept of imagination, on which she has published Fantasia, che è l'occhio dell'ingegno. She has commented on Vico's concept of knowledge and imagination and has written numerous essays on the subject of the fantasy-imagination relationship in modern philosophy. Alongside Carocci, she produced a foreword for Vico's work that was modeled on the centrality of the role of imagination and the invalidation of the ontological distance between reason and imagination. She has edited several editions of Vico's publications and some modern classics.
Manuela Sanna
CNR Research Director
Franco D'Agostino (1960) is a researcher in Assyriology at the Italian Institute of Oriental Studies and he specializes in written documentation in cuneiform (and Sumerian language) in the 3rd millennium BC. He has to his credit numerous monographs and dozens of scientific articles on various aspects, both administrative and literary, of the historical-philological tradition of ancient Mesopotamia. He has studied cuneiform documentation relating to economic-administrative texts from both Syria (Ebla) and Mesopotamia (from the Third Dynasty of Ur, from the cities of Ur, Umma, Girsu and Drehem). He examined the history of Mesopotamia in the 1st millennium BC with a volume on the figure of Nabonidus, the last ruler of Babylon. He edited an academic book on the figure of Gilgamesh and an edition of humorous Babylonian and Assyrian texts. Currently, in addition to directing a series of projects for the philological edition of tablets on the economic-administrative tradition of Mesopotamia at various museums (British Museum, Museum of Sleimani, Kurdistan), he is also the director of the Italian Archaeological Mission in southern Iraq, at the Abu Tbeirah site.
Franco D'Agostino
Archaeologist
Martina Brandizzi is a Psychiatrist and psychotherapist; she got a PhD in Clinical-Experimental Neuroscience and Psychiatry at "Sapienza" University of Rome, curriculum Early intervention in psychosis and mood disorders. She is a consultant psychiatrist in a inpatient psychiatric ward of the Local Health Districts of Rome 1, Italy; in the private practice she works as individual and group psychotherapist. She trained on professor Massimo Fagioli's human birth theory and practice. During the years of specialization she has made several internships in the field of adolescent psychopathology and prevention of severe mental disorders; she spent a training period in London, at OASIS (Outreach and Support in South London) and at the Institute of Psychiatry, King's College London and in Melbourne at Orygen Youth Mental Health. Since 2014 she is editor of the Journal "Il sogno della farfalla". Her research interests focused on early identification and prevention of severe mental illnesses in adolescents and young adults. Currently her research is focusing on efficacy study of group psychodynamic psychotherapy. She has (co) authored more than 20 peer-reviewed papers.
Martina Brandizzi
Psychiatrist and psychotherapist
From the village band to international awards, from the Sardinian countryside to record releases, from discovering jazz to doing a thousand collaborations, and from his love of small things to his love of Paris, there are very few people capable of putting together such an eclectic mix of elements and transforming them into rapid and extraordinary stylistic growth. Paolo Fresu has done exactly that in a country like Italy where - for far too long - jazz culture was about as well-known as Shakespeare or the canvases of Matisse, where Louis Armstrong was little more than a freakshow of insane San Remo showcases and Miles Davis was discovered to be 'black' and good well after his years of peak creativity. The 'magic' lies in the immense naturalness of a man who, like few others, has succeeded in transporting the deepest meaning of his supposedly magical land into the most precious and liberal of arts.
Paolo Fresu
Musician
Conference Chair: 
Francesca Fagioli
Conference Scientific Board:
Ernesto Longobardi (coordinator), Elisabetta Amalfitano, Carlo Anzilotti, David Armando, Alessia Barbagli, Martina Brandizzi, Paola Casolini, Giusi De Santis, Letizia Del Pace, Matteo Fago, Domenico Fargnoli, Francesco Fargnoli, Paolo Fiori Nastro, Maria Gabriella Gatti, Paola Gramigni, Annelore Homberg, Andreas Iacarella, Cecilia Iannaco, Nella Lo Cascio, Ilaria Maccari, Alice Masillo, Andrea Masini, Federico Masini, Elena Monducci, Ada Montellanico, David Natali, Fernando Panzera, Elena Pappagallo, Martina Patanè, Daniela Polese, Andrea Raballo, Ugo Tonietti, Andrea Ventura, Fabio Virgili.
For more information contact:
convegnoistinto50anni@fondazionemassimofagioli.it